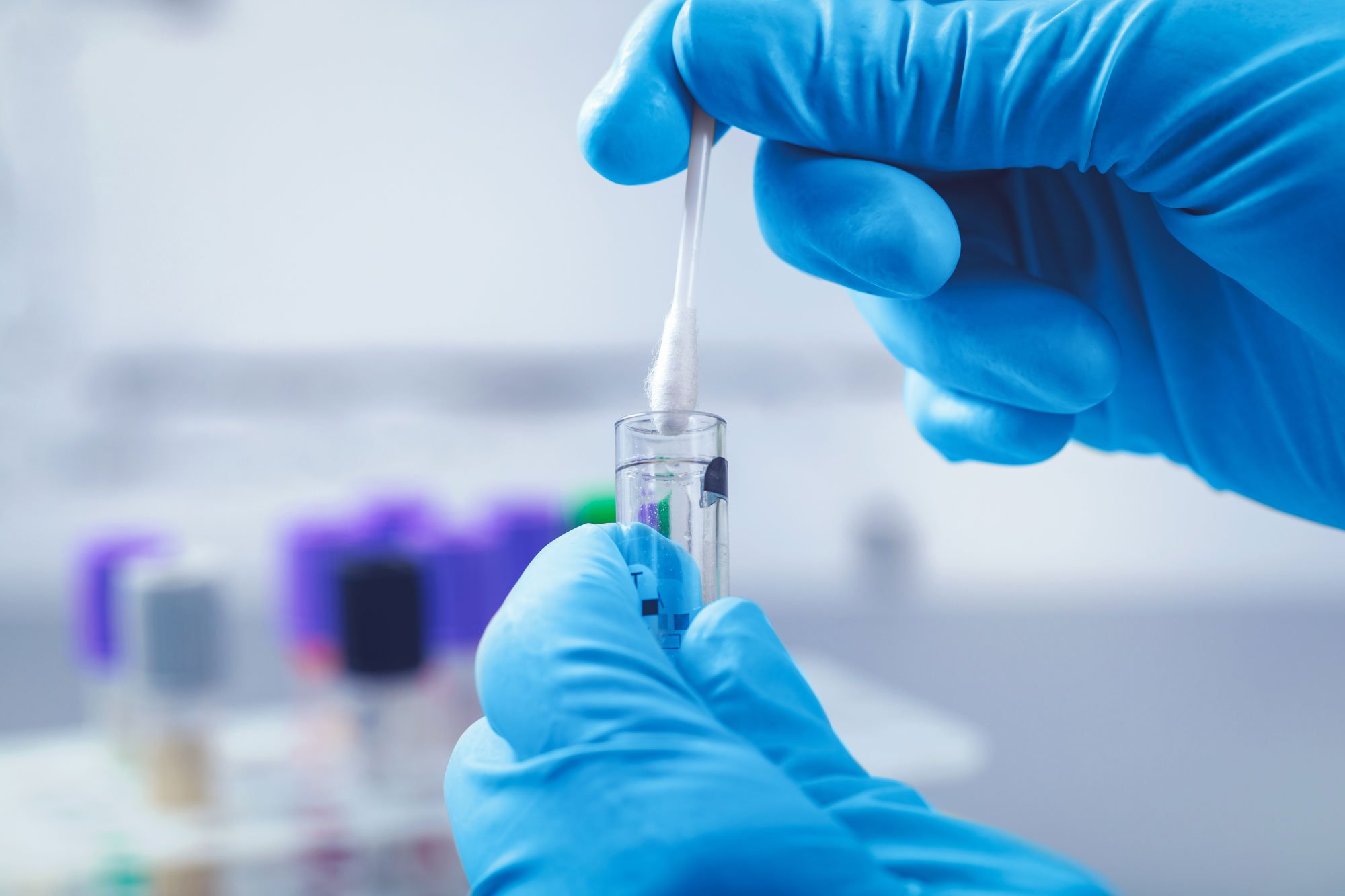 Updated April 2, 2020.

COVID-19 testing, its importance, its availability, and its efficacy is perhaps the most talked about aspect of coronavirus among Americans. And while various community transmission mitigation tactics are being employed in regions across the country, including stay home mandates, bans on public congregations, and travel restrictions, many public health experts and scientists agree that widespread availability of testing for COVID-19 would aid efforts in more accurately tracking the virus' spread. However, COVID-19 testing efforts in the U.S. are still in their early stages. This means One Medical, alongside most healthcare organizations, are actively navigating the current challenges faced by providers who want to test the most high-risk patients: limited test supplies, limited lab capacity to process testing, and limited quantities of PPE (personal protective equipment), such as masks, gowns and gloves which are required when caring for potential coronavirus patients.
But, where there is a will, there is a way! And we are finding it. While all American healthcare workers are collectively facing this challenge head-on, One Medical's patient care teams are more determined than ever to deliver essential care to those who need it most. So, we are conducting testing at locations across the country and are moving quickly to evolve our testing protocols and plans in response to new information, new supply and equipment availability, new testing technologies, and updated guidance from the CDC, WHO and local departments of public health.
Below is everything you need to know about One Medical's philosophy and approach to COVID-19 testing.
What are the public health benefits of testing?
In a pandemic, several pillars of the public health response can help slow the spread of disease.
As a healthcare organization, One Medical has a unique and powerful opportunity to uphold one of these pillars: appropriately testing for the virus that causes COVID-19 will make a significant impact on our patients and our communities in slowing the spread.
We're proud that we've been able to support our communities through testing since our first sample collection site opened in Seattle on March 7th.
Here's why we, as a company, are working diligently to support testing during the critical early phases of this outbreak:
Case finding: By helping our cities understand where the most cases or most severe cases are, we help inform the degree of public health intervention needed to slow the spread of the virus. Countries like South Korea and Taiwan that have best dealt with controlling the spread of COVID-19 demonstrated that having readily available testing is a cornerstone of their program's success.
Contact tracing: When we confirm the diagnosis of COVID-19, our local health departments work with our patients to inform and monitor their close contacts who are at-risk of becoming sick.
Steer guidance to patients: While we strongly recommend everyone with cold or flu symptoms self-isolate until several days after they're feeling better, many peoples' lives have complexities that make that difficult (e.g.caretakers and health care workers whose jobs are critical to show up in person). Providing them with a test helps inform their decision about how to implement our self-isolation guidance.
Why has testing been slow to roll out?
Given that novel coronavirus, COVID-19 is new to humans, any developed tests to trace it were nonexistent until this outbreak, which first took hold in China in December 2019. While health officials rushed to develop and deploy tests for the virus as quickly as possible, federal and state approval processes, as well technical flaws, and substantial supply chain gaps in the chemicals required to run the tests, have delayed mainstream rollout. The FDA has since approved two methods of testing swab samples and has relaxed standard procedures to allow state health departments to approve tests from labs and research facilities at the state level. Additionally, until recently, all U.S. testing had to be performed manually, allowing individual labs to complete only 40 to 60 tests per day. Several commercial labs are now working on scaling up their own tests and high-speed processing technology which is expected to shorten result turnaround time and increase testing technology dramatically.
Why is testing still so limited?
Though many healthcare providers, including One Medical, have set up designated testing centers for COVID-19 specimen collection, the capacity to process the tests is still dependent on the CDC and private laboratories. Given their limited capacity, our laboratory partners, alongside most other healthcare and laboratory facilities across the nation, are working together to judiciously prioritize testing for those who have a high-risk of becoming severely ill, or a high-risk of transmission to others. In areas where there are less constraints on testing supplies, testing can be considered for any person with symptoms of COVID-19 who would benefit from knowing the test result.
If you are experiencing symptoms of COVID-19, our 24/7 virtual care team team can help you decide if testing is the best option for you, and find a local designated testing center, depending on testing availability and your ability to safely get to a testing center.
What should I do if I don't meet testing criteria?
If you are in an area with more limited testing availability, and are experiencing symptoms of COVID-19, please do your part to support everyone around you by following guidelines for self-isolation and quarantine. Practicing these measures can help you recover, while preventing further spread of the virus. To learn more about self-isolation, please see our guide.

It's also important to remember that even if you do not meet the criteria for testing, our virtual care team can still help you manage and monitor your symptoms. Read more about how One Medical can help address your coronavirus concerns here.
What is One Medical doing to make testing more readily available?
We are working hard to explore all possible avenues to increase the volume of patients we can recommend for testing. Here are a few of the things we are currently working on:
Evaluating home test kits: As companies move quickly to develop home testing kits, One Medical's clinical leaders are assessing all options to find tests that would offer better ease of access, a high level of accuracy and a short turnaround time for test results. Currently the FDA's emergency use authorization for COVID-19 tests does not extend to at-home test kit solutions, which may be a gating factor in their use in the near-term.
Setting up outdoor testing sites: Because open air testing allows our providers to see a higher volume of patients while using a lower quantity of personal protective equipment (PPE), we think this is a great path forward to safely and efficiently test our high-risk patients. We already have drive-thru testing up and running in several cities with more coming soon.
Collaborating with our health system partners: Having established relationships with some of the most prestigious hospital groups across the country, we are communicating with them frequently to identify opportunities for joint testing efforts. For example, we have a co-operated testing site, with UCSF in San Francisco where we have mobilized a COVID-19 test drive-thru.
Partnering with private labs: In order to ensure we have adequate sample collection supplies, such as nasal swabs, we are working with the largest private laboratories in the country to secure test kit equipment quickly.
Are there some cities where One Medical has locations but is not testing?
Currently, One Medical is no longer able to conduct sample collections for testing in New York City. This is due to the Department of Health in New York City requesting that all testing short of hospitalized patients be stopped. The rationale used to support this decision include concerns about the availability of Personal Protective Equipment (PPE) supplies in the local hospitals, and the significant rise in reported COVID-19 cases in the city recently. At One Medical, our approach to testing and resulting PPE consumption is very small relative to a hospital's, meaning our efforts have minimal impact on local PPE availability. While we are abiding by the Department of Health of New York City's request, at One Medical, we believe in the value of case finding for our communities at large. So, unless we receive new guidance from our other cities or states, we intend to continue to serve our patients and communities with COVID-19 testing.
To understand if you may be a candidate for COVID-19 testing, read more about our Treat Me Now symptoms assessment that is available via One Medical's mobile app.
The One Medical blog is published by One Medical, an innovative primary care practice with offices in Boston, Chicago, Los Angeles, New York, Phoenix, Portland, the San Francisco Bay Area, Seattle, and Washington, DC.
Any general advice posted on our blog, website, or app is for informational purposes only and is not intended to replace or substitute for any medical or other advice. The One Medical Group entities and 1Life Healthcare, Inc. make no representations or warranties and expressly disclaim any and all liability concerning any treatment, action by, or effect on any person following the general information offered or provided within or through the blog, website, or app. If you have specific concerns or a situation arises in which you require medical advice, you should consult with an appropriately trained and qualified medical services provider.