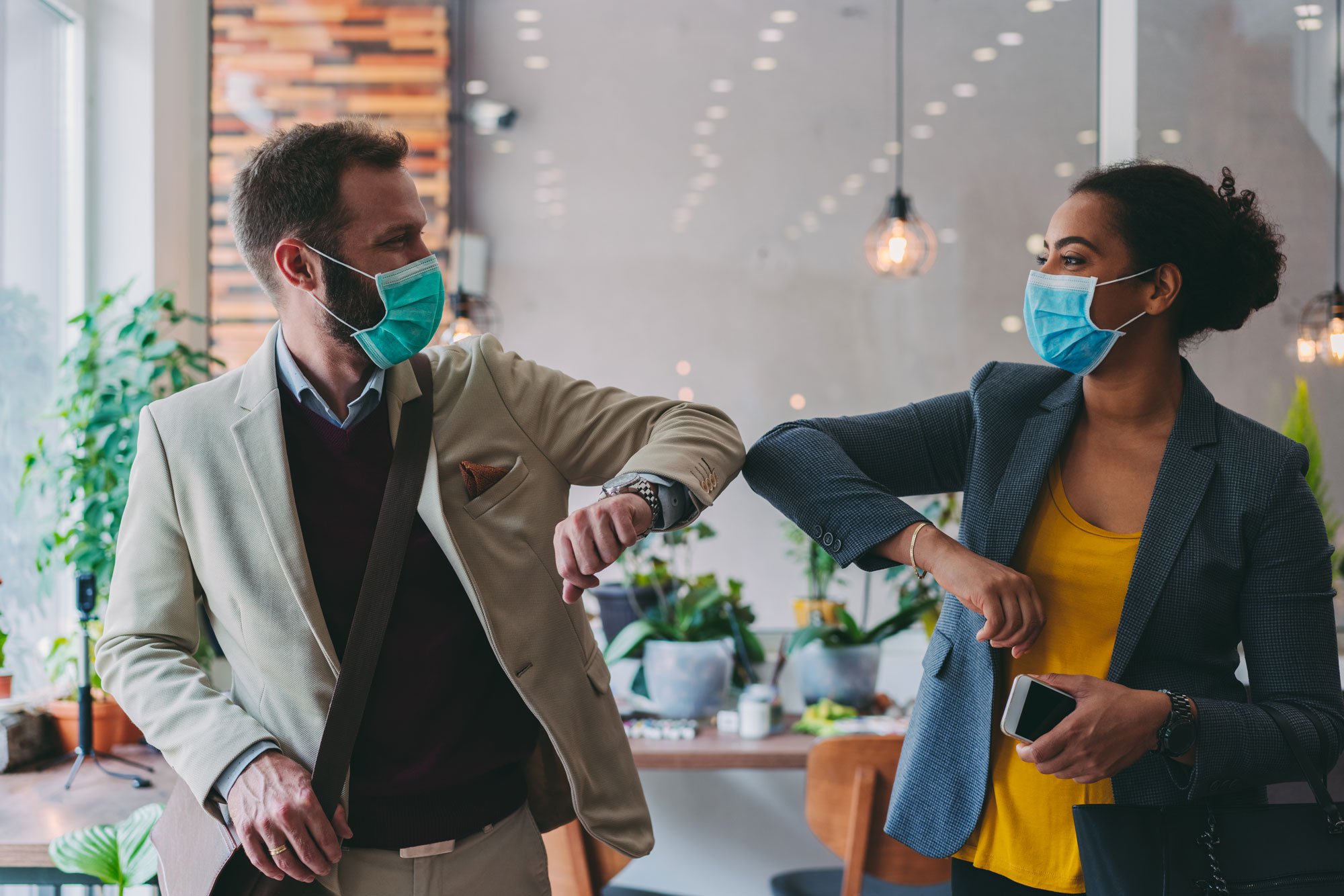 For nearly three months, millions of Americans have diligently stayed home to prevent the spread of COVID-19. Interaction with friends and family has been limited to a screen, while drive-by birthday and graduation celebrations have become the new normal. Now, as businesses reopen and summer approaches, many people are itching to return to their normal social lives. Crowds have begun flocking to beaches and parks, and even avid rule followers are looking for loopholes to reunite with loved ones.
If you're eager to see friends and family again, you're not alone. Humans are social creatures by nature so it's normal to feel restless and crave interaction amid isolation. It's important to remember, however, that while some lockdown and stay-at-home orders may be easing, the threat of COVID-19 is far from over. Here's what you can do to stay safe while expanding your 'quarantine bubble':
Consider local guidelines
Before connecting with people from other households, it's important to understand COVID-19 transmission and public health guidelines in your area. Some places are still banning nonessential gatherings, while others are limiting gatherings to 10 people or fewer. If you live in a city or state where cases are still on the rise, you might reconsider visiting with non-household members until the curve is flattened. Meanwhile, if restrictions are easing in your area, you may be able to socialize in smaller groups.
Understand and evaluate the risks
Until a vaccine is developed, there will be some risk associated with social interaction. Everytime we go to the grocery store, pharmacy, or simply engage with another person, we risk exposing ourselves and others to the virus. Whether that risk is high or low, however, is dependent on the situation. While some places may be reopening, be mindful that there is no way to escape the risk entirely. If you are over 65, immunocompromised, or at high risk of severe complications from COVID-19, for instance, you may need to hold off on visiting others or take extra precaution to protect your health. The same applies if you have a loved one in this high-risk group. You might also factor the method of transportation needed to see your friends and family into your decision and consider how travel may affect your risk level.
Choose your contacts wisely
While it may be tempting to have a party reuniting all your loved ones, you should be very cautious and thoughtful about who you decide to let into your bubble. Choose people you can trust to be honest about their potential exposure to the virus. You should have open and honest communication with these individuals about their social distancing and safety precautions. Ask questions about their interactions with others, hand washing, and mask usage. Consider picking individuals or family who follow similar precautions as you and agree to interact with each other only. Now is the time to be picky. When you choose to expand your quarantine bubble to another person, you are being exposed to their social network as well.
Set ground rules
Once you decide to interact with someone outside your household, it's important to lay down some ground rules. Establish when and how often you will be wearing a mask. If someone is coming to stay with you, communicate where in the house they can go and which areas are off limits. If you commit to seeing another person or family regularly, all parties should agree to limit and be vigilant about their interactions with other people. You should also establish isolation rules if someone in your group is exposed to the virus or begins experiencing symptoms. You may even ask that your friends and family be tested before your visit.
Stick to outdoor gatherings
When planning to meet up with non-household members, it's safer to socialize outdoors. Consider gathering in a local park or even in your front yard, where there will be more space for people to spread out. With more open space, you'll reduce the risk of repeatedly touching the same surfaces or objects. Likewise, there is better ventilation and air flow outside, which dilutes the number of virus particles per volume of air. Even outdoor spaces can be risky at crowded beaches and parks.
Wear a mask and practice social distancing
Practicing social distancing is the most effective way to reduce your risk of COVID-19 infection. Whether you're indoors or outdoors, always maintain at least 6 feet of physical distance from others and wear a mask as much as possible. As much as you may want to, you should also avoid hugging and kissing your loved ones. Opt instead for hands-free greetings like elbow bumps, air hugs, and air high-fives. If someone needs to come inside your home for whatever reason, ask them to don a mask (cloth is fine), wash their hands before they do any work, and if possible, remove their shoes. You may also consider separating yourself by going to another room or staying outside the house for the duration of their visit. After they leave, clean and disinfect the area, especially door handles and high touch areas.
Avoid sharing food or drinks
One of the fastest ways to spread germs is through shared food and drinks. If you do decide to eat together, have each person bring their own food and utensils to minimize the risk of contact and touching common surfaces. It's also extremely difficult to wear a mask properly while eating or drinking, so you may consider avoiding meals altogether.
Have more questions about COVID-19? Contact our virtual care team using the One Medical app or check out our library of coronavirus resources here.
The One Medical blog is published by One Medical, an innovative primary care practice with offices in Atlanta, Boston, Chicago, Los Angeles, New York, Orange County,Phoenix, Portland, San Diego, the San Francisco Bay Area, Seattle, and Washington, DC.
Any general advice posted on our blog, website, or app is for informational purposes only and is not intended to replace or substitute for any medical or other advice. The One Medical Group entities and 1Life Healthcare, Inc. make no representations or warranties and expressly disclaim any and all liability concerning any treatment, action by, or effect on any person following the general information offered or provided within or through the blog, website, or app. If you have specific concerns or a situation arises in which you require medical advice, you should consult with an appropriately trained and qualified medical services provider.